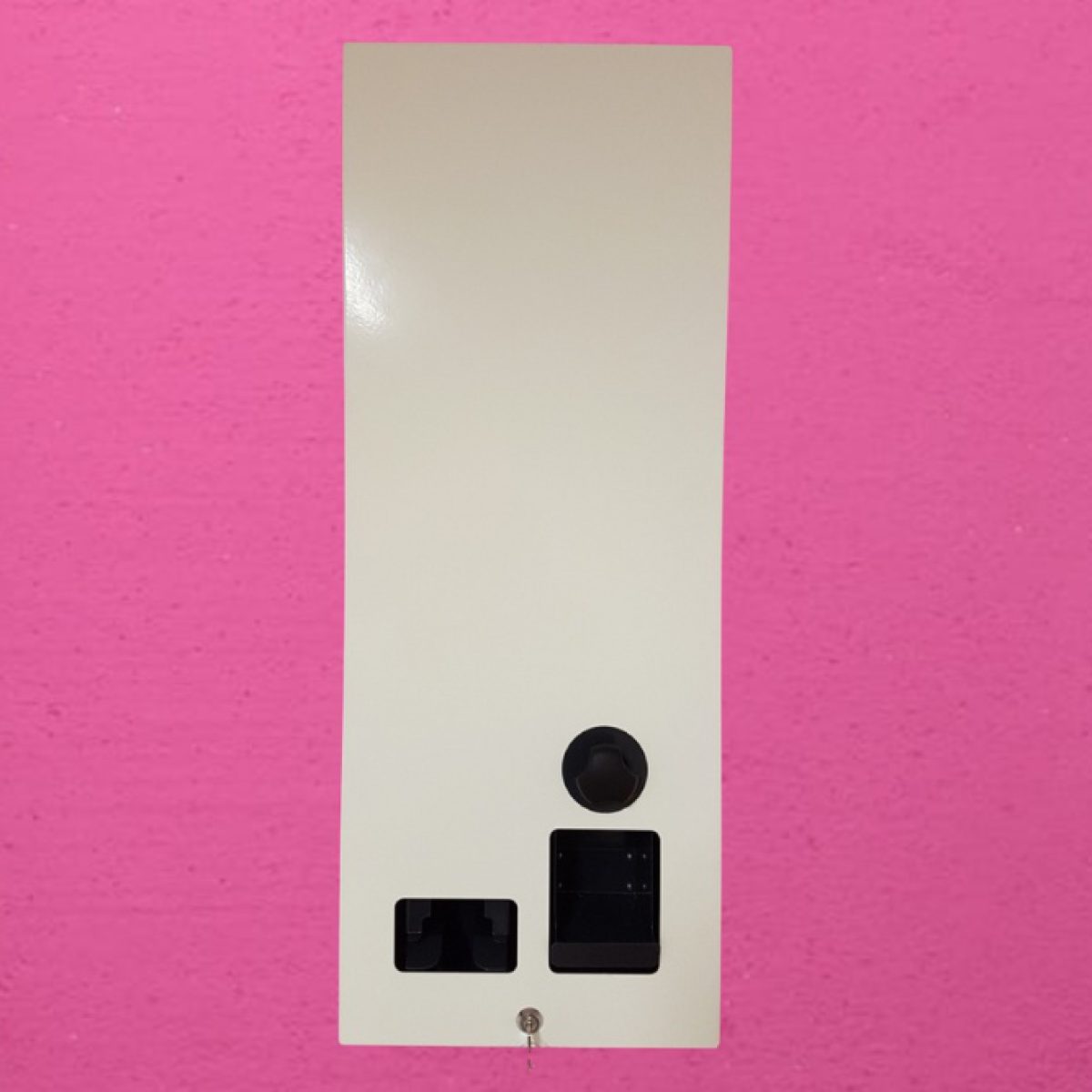 Single Freevend Machine
Works mechanically
2 product outputs
(tampons and pads)
With ejection of single tampons
Single feminine hygiene products can be taken out directly, without insertion of coin or chip
Hygiene products can be ordered from us in small cartridges or buy the usual products from supermarkets
High capacity: up to 200 tampons and 100 pads
Incl. instructions, assembly parts and key
Dimensions: width 310 x height 806 x depth 160 [mm].
Weight: 13Kg
1 year warranty
Price: 390,- € plus VAT.
Suitable hygiene products for this vending machine
Please note that not all hygiene products are suitable for every machine.
The following picture shows which hygiene products are suitable for your machine.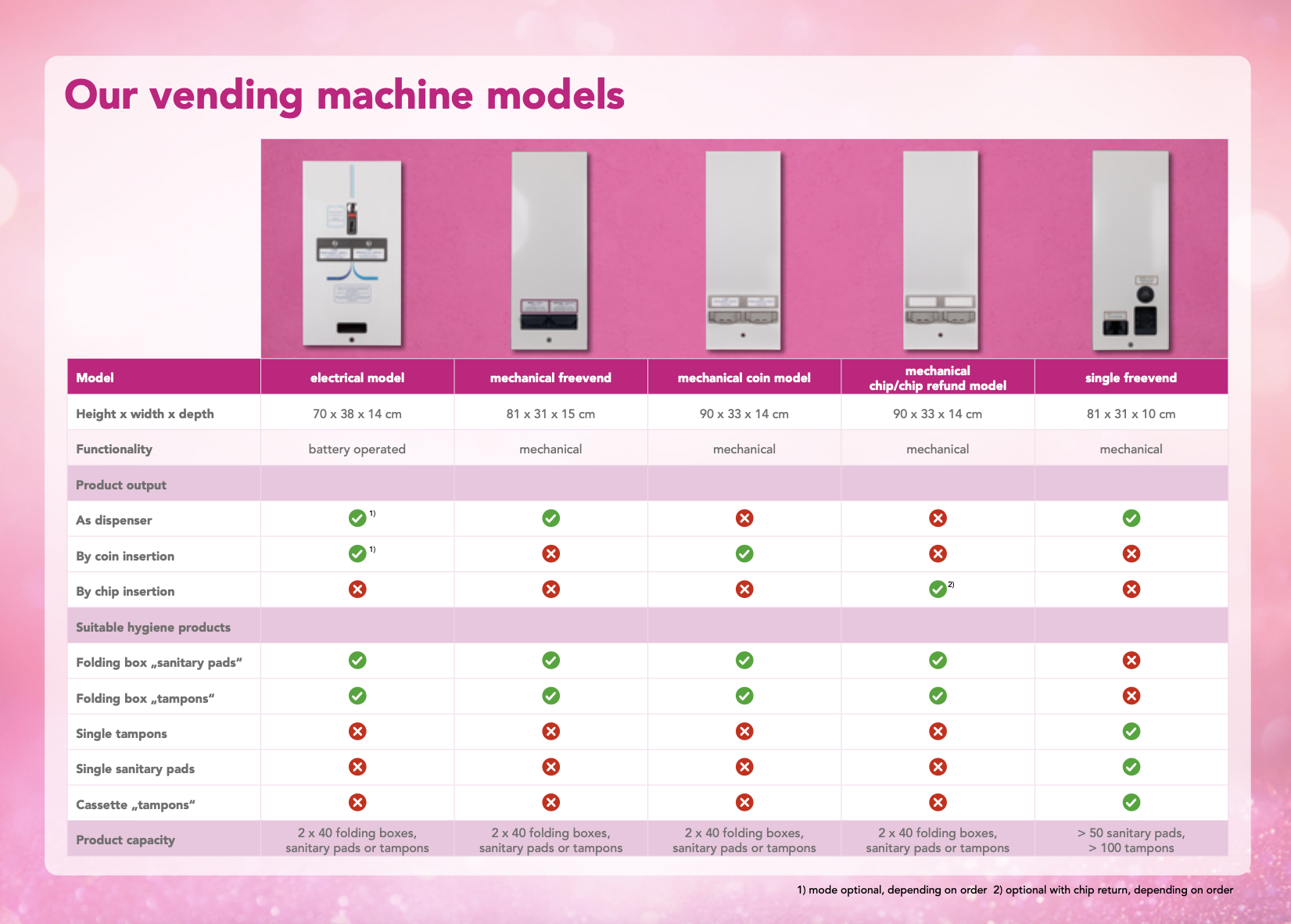 Please feel free to call me. I look forward to our conversation!